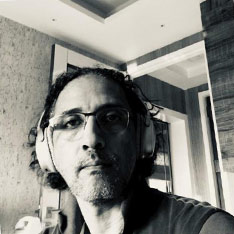 Founder & MD, Bohniman Systems Pvt. Ltd., Startup Mentor, Strategist, Solution Architect
LinkedIn: https://www.linkedin.com/in/abhijit-bhuyan-53bab31
Abhijit Bhuyan has more than 25 years of experience working in the IT Industry and Biomedical Instrumentation. An out of the box thinker in finding solution for clients at a fraction of the budget, he has successfully executed mission critical IT projects in the e-Governance arena.
His previous work experience includes working for MEDOS AG (Germany), L&T, and Datex-Ohmeda.
As a consultant in the medical equipment arena, he has catered to clients all over India, Germany, China, Bangladesh, and Sri Lanka.