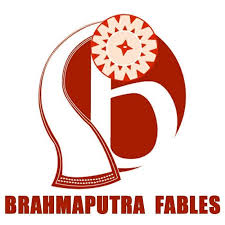 Startup Name

Brahmaputra Fables

Founding Year
2017
Founders
Dhruba Jyoti, Deka Bishal Mahanta
Business Category

Retail and Manufacturing

Startup Stage
Revenue Generation
Support Required from The Nest

Mentoring

Investment Required

50, 00, 00, 000

Type of Entity

Proprietorship (A/F Pvt Ltd)

Website
Startup's Objective

The startup aims at the digital integration of artisans, weavers, designers and organic farmers of Northeast India, connecting producers to end consumers through an innovative platform.

Market Need
The Northeastern handloom and handicraft witness a conspicuous surge in price due to the involvment of middlemen and storage costs. Furthermore, these products have limmited accessibility and some of these are on the verge of extinction.
Product/Service description

Brahmaputra Fables provides digital platforms that connect artisans and weavers of Northeast India with the global market. Apart from the traditional handloom outfits, it is innovating fusion into traditional weaves for scalable products. The startup is also coming up with physical stores at Delhi, Bangalore and Hyderabad.

Customers/Users
B2C 1. People between 18-45 years of age from tier 1,2,3 cities irrespective of gender with access to the internet.
2. People seeking eco-friendly and organic products.
3. People who are environment and health conscious.
4. People with love for crafts, art, culture and tradition.
B2B
1. Corporate organizations organizing cultural events.
2. Organizations dealing with environment, conservation of resources, or promoting sustainable living. 3. Restaurants, Bar and Pubs with eco-friendly theme. 4. Food delivery startups seeking eco- friendly packaging.
5. Universities and College Events. 6. Overseas cultural events.Places where Plastics are banned.
Revenue Model

The startup keeps 10-60% margin on each product transaction. Margin is set based on various types of products along with demand and supply.

Current Traction

Brahmaputra Fables has a customer base of 4500-5000, with products shipped across India and to the US, UK, UAE, Australia, Italy and Canada.