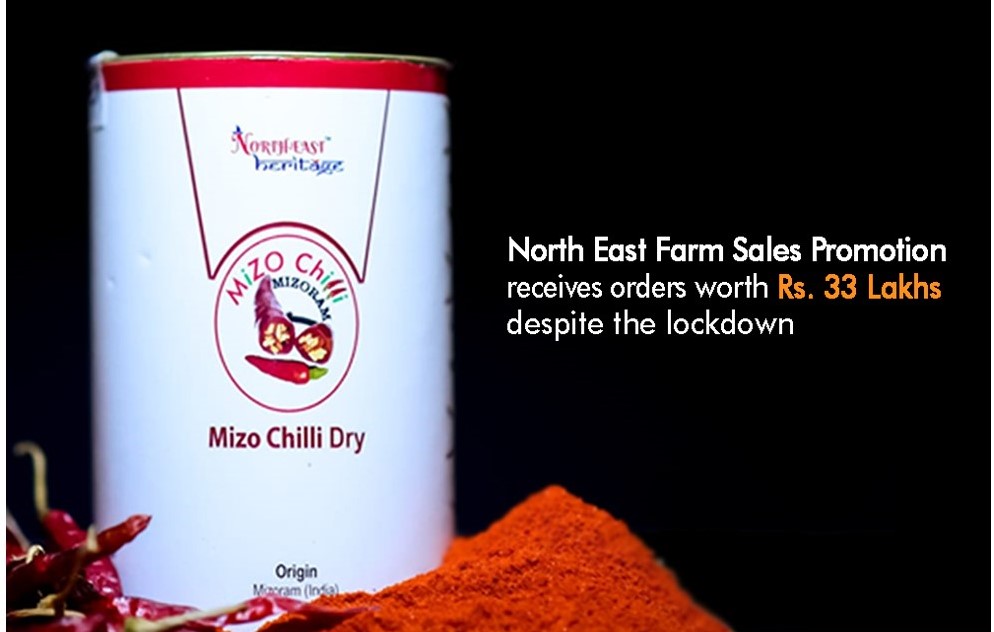 July 30, 2020
Bhanu Pratap Singh was working in the development sector while DS Poonia was an IAS officer, holding several coveted posts during his three decades of service. Well-versed with the agricultural dependency of the North-Eastern states, they spotted a visible slack in product packaging, processing, branding, and marketing of the agricultural output among the farmers, which, in turn, constricts adequate returns. The region produces a handsome quantity of fruits, spices, and cashew, etc. But, it could not fetch a market price for the farmers at par with the markets in the other states. Marketing approaches and processing facilities, procurement practices, infrastructure, etc. act as major constraints in rural marketing in North East India. That's when the duo decided to launch North East Farm Sales Promotion (NEFSP) in January 2019 with the objective to promote and create a market for the natural products from North East India.
North East Farm Sales Promotion offers on-demand processing and packaging services, addresses the common branding needs of farmers, and extends support in retailing, exports, and institutional sales. Realizing that the farmers are often forced by the middlemen to sell the perishable items at a much lower price due to the unavailability of cold storage facilities, NEFSP has also started offering sorting, grading, pouching, and vacuuming services to the farmers. For instance, ginger is ground into a pouched ginger paste, pineapple pieces are freshly tinned, while oranges are bottled up into squash. The startup procures the agricultural produce/products from the farmers for a price 1.2 times more than the market and sells those across the country. In the process, NEFSP is enlivening livelihoods for its 1000+ partner small farmers across North East India.
The startup is also churning out innovative value-added products like Naga Chilli Safety Spray, varieties of natural Room Fresheners, etc. It has set up warehouses at Guwahati and NCR and has market tie-ups with 26 stores across the country to sell the products. Besides, the startup curates gift hampers for government and corporate.
NEFSP's commitment to give the farmers their due under any circumstances has especially stood out during the pandemic. While farmers in several parts of the country have received a major blow due to the lockdown, North East Farm Sales Promotion has continued to procure products like black rice, king chilli, beans, turmeric, black pepper, handmade soaps, etc. from its partner small farmers at premium prices and have been marketing the finished units across India. In the month of June alone, NEFSP did a business of close to Rs. 10 Lakhs and is, currently, working on completing orders worth Rs. 33 Lakhs received from various retailers across India. Founder Bhanu Pratap further informs about the bright possibilities of securing another order of Rs. 35 Lakhs in August.
And while many of us cribbed and cried over the business losses due to the pandemic, North East Farm Sales Promotion has utilised the time to revamp its product line and is gearing up to launch a number of new products, like cinnamon and bay leaf powder, Tripura cashew nuts, and Cinnamon and Bamboo Room Fresheners.
Indeed, entrepreneurship does not demand readymade roads. Real entrepreneurs thrive on carving out roads through the impasse.
Carving one's own way comes with a number of life lessons. World's youngest Seven Summiteer, Satyarup Siddhanta has seven life lessons that every entrepreneur would identify with. Read it here.
By: Satarupa Mishra