July 09, 2020
Innovation can take place anywhere – in a lab, a hostel room, or even in the kitchen. While the popular buzz for innovation revolves around technological breakthroughs, one cannot dismiss its existence even in things as basic as food. If the general definition of innovation includes a new product or a new method of utilizing an existing product towards serving the market needs better, a home baker's craft to rustle up innovative ways of serving black rice can, arguably, fit in the definition as well.
Keyaa Das Choudhury's experiment with black rice makes an inspirational pocketbook for those who remain smitten with a thing of wonder, but could not think of creative ways to put it to the right use.
When Keyaa Das Choudhury, a homemaker based in Guwahati, came across black rice at a fair in Guwahati, she was bowled over by its tremendous health benefits. After asking around for a recipe, she finally prepared a regular black rice pudding. Although happy with the outcome, she couldn't contend herself with making just a single recipe of this wonderful ingredient.
"My husband didn't like the pudding much. Or let's just say that it was more of a regular item tried and tested down the generations. It was disappointing to see such a wholesome ingredient getting wasted in a single recipe. There had to be other ways to cook it. There must be more people like my husband who look for better serving variations to it," Keyaa says.
Two years later, someone from her family had gifted her another packet of black rice bought from Manipur. This time, she decided to try and spin her wand (a spatula in this case) to try out something new with this Midas ingredient. She pulled out her grandmother's recipe of a regular cake baked in an ethnic coal stove. But instead of the regular flour, she experimented with black rice. To her surprise and relief, the black rice cake came out better than she had expected. Her next experiment was to make the cake more palatable for her kids and tried baking layered cakes with delectable icing. Her experiment worked this time as well.
Ecstatic and encouraged by the success, she baked a cake for her two acquaintances from the Assamese film fraternity, Surjya Hazarika and Malaya Goswami. She disclosed to them, for the first time, her clandestine urge to start her own venture – an all-black rice bakery. The movie stalwarts enthusiastically validated her idea. In fact, Malaya Goswami was the first customer of Keyaa's Black Rice Creative Baker's Industry launched in 2019, ordering for an eggless black rice cake.
From that day to date, Keyaa's focus has relentlessly been on innovating wide varieties of black rice desserts and savories. Though designer cakes and cupcakes are her specialties, she makes equally scrumptious chocolates, biscuits, dosas, idlis, cutlets, and laddus – all made from black rice. Her special salted black rice tekeli pitha (an Assamese recipe traditionally made with sticky rice, jaggery, and grated coconut) and savory black rice cakes with chicken and cottage cheese are must-tries for those who love experimental cuisines. Perhaps, it won't be entirely wrong to call her culinary twists with black rice as a remote form of incremental innovation that increases the value of an existing product for consumers.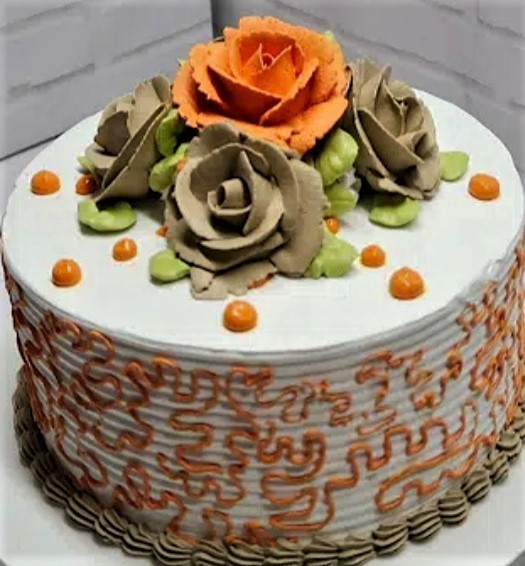 Of course, Keyaa's quirky black rice fares weren't perfected overnight. It required time, effort, and perseverance to get the proportions, temperature, and the ingredient combinations right. The appetizing outcome is all set to make the difference for people who swear by the nutritious benefits of black rice.
Keyaa's out-of-the-box black rice dishes have rewarded her with around 50 regular customers from Guwahati and Kokrajhar, receiving 4-5 orders for designer cakes each day, on an average. As a baker, Keyaa dreams of the day when she could represent India in the global market for the indigenous confectionery and chocolate items.
A self-taught chef and a mother of two sons, Keyaa is taking baby steps every day to hone her entrepreneurial acumen. Keyaa's creative mind conceived the idea of popularizing black rice through a variety of scrumptious delicacies. Next, through her trial and error experiments, she has succeeded in innovatively dishing out enjoyable black rice eatables. Perhaps, with a bit more focus on strategic business practices, a new chapter awaits to unleash and reward her efforts with a profitable enterprise. Especially given the current tide skewing towards indigenous products and local innovations, the right kind of branding and promotion can give Keyaa's Black Rice Creative Baker's Industry deserving access to the global market.
By: Satarupa Mishra