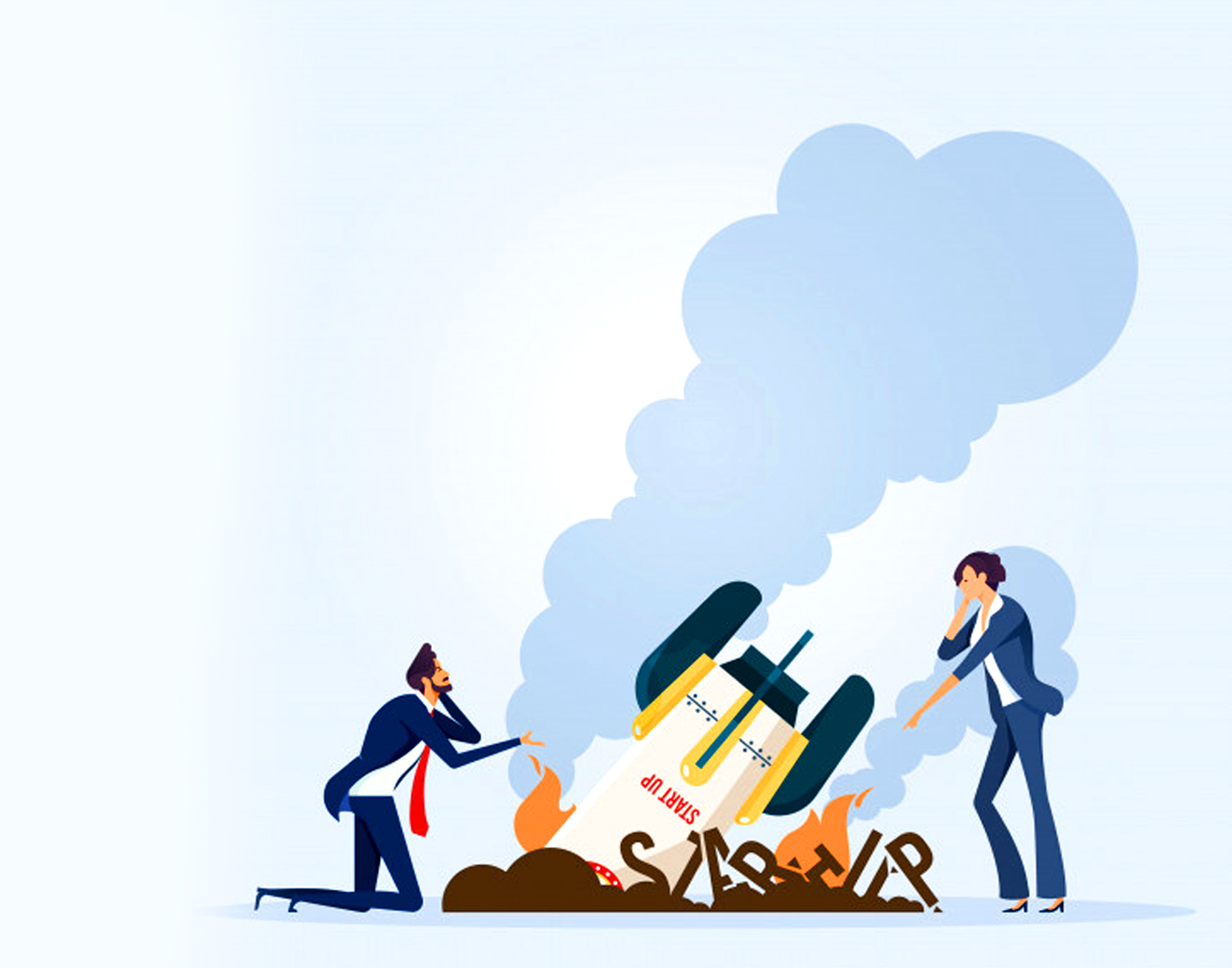 July 07, 2020
Swearing by the stories of successful entrepreneurs is a good practice. But digging into the cases of startup failure is equally smart. If a success story tells what to do, a startup failure teaches what not to do. Here are 5 such stories of startup failure to learn from in order to unlearn the bloopers.
Shyp
Shyp stormed into the scene with a promise to make cargo shipping as easy as the "two taps on a smartphone." The company founded in 2013 in San Francisco by Kevin Gibbon, Joshua Scott, and Jack Smith, grew at a rapid pace and managed to raise $62.1 million in quick time. The startup was under the media spotlight and comparisons began to be drawn with Uber, so much so that the stories got into the founders' head. While Shyp focused excessively on the vanity metrics, the founders were caught offhand when the need arose for re-strategizing and reorienting the company in the wake of decelerating consumer growth.
Note in a Nutshell
A Startup that witnessed a sprawling growth in the initial days, eventually had to die a slow death in 2018 due to a fixation with growth and the inability to flex a strategy to keep up with that growth.
Jawbone
The consumer electronics company was launched in 1999, offering wearable technology, like portable audio devices, Bluetooth speakers, and fitness trackers, etc. The company attracted the interest of big VC companies like Sequoia, Khosla Ventures, Kleiner Perkins Caufield & Byers, and Andreessen Horowitz and had raised over $930 million in due course. Overfeeding with VC funding had artificially shot up the valuation of the company.
Meanwhile, however, news of product failures began to grow more prominent and the company's wearable technology struggled to stay up in the race against the industry giants like Apple, Samsung, and Fitbit. It had also got into a legal spat with Fitbit on claims of patent infringement and trade secret misappropriation. Finally, weighing under an insurmountable financial pressure, Jawbone announced the liquidation of its assets in July 2017.
Note in a Nutshell
The Company messed up due to overfunding, especially with the failure of an ambitious product in the face of stiff competition, affording too little margin for mistakes.
Juicero
Juicero shot to limelight with its $699 Wi-Fi connected premium juicer that came with proprietary cold-pressed juice packs. Company founder, Doug Evans even compared his pursuit of juicing perfection to another perfectionist, Steve Jobs. He claimed that his juicer had the power to lift two Teslas. Having succeeded in creating a sensation around the product, the company raised $118.5 million right in the initial days. However, once the product had hit the market, a few of the investors expressed dissatisfaction over the bulkier size of the juicer than what was originally pitched. The biggest blow came when Bloomberg released a video that showed how their juicer packs could be squeezed with hands to yield almost the same amount of juice and just as fast as by using the juicer. This largely dissuaded consumers from buying a luxury juicer. Subsequently, they reduced the product price to $399 but decided to shut down just 16 months after the initial launch.
Note in a Nutshell
The Company that had everyone in confidence about their claims to take juicing to the next level, had to draw curtains because they did not care to test the product and pricing with the users before launching.
Beepi
Beepi introduced an online peer-to-peer marketplace for buying and selling used cars in 2014. The startup venture came at a time when demand for such a marketplace was rather high. Being able to address the pain point, Beepi soon managed to raise $60 million Series B funding round. Unfortunately, the startup could not take care of the money. It went through a high burn rate that reached $7 million monthly at one point while paying exorbitant salaries and furnishing the office space with extravagant items. Further, if reports are to be believed, the leadership failed to get rid of micromanaging decisions that restricted the employees from learning fast and acting on it.
Note in a Nutshell
The Company that speedily rose to prominence and managed to bag funds even faster fell prey to reckless spending.
Yik Yak
Back in 2013, when Yik Yak, an anonymous chatting app, was launched, it attracted a large number of young takers, mostly the college-goers. For a time when smartphones had started witnessing a boom, many innovative apps were launched, much to the users' delight. Yik Yak smartly tapped on the opportunity but failed to capitalize on it further. The app was plagued with cyberbullies and crass content that led to some colleges and universities even banning it. Entries of more popular chat apps like Snapchat and Tinder proved to be the final nail in the coffin for Yik Yak. It had decided to call it a quit in 2017 without anyone remembering or missing it anymore.
Note in a Nutshell
A Company that rose in popularity by tapping on the current trends failed to create a roadmap to stay afloat against competitors and beyond the current trends.
By: Satarupa Mishra