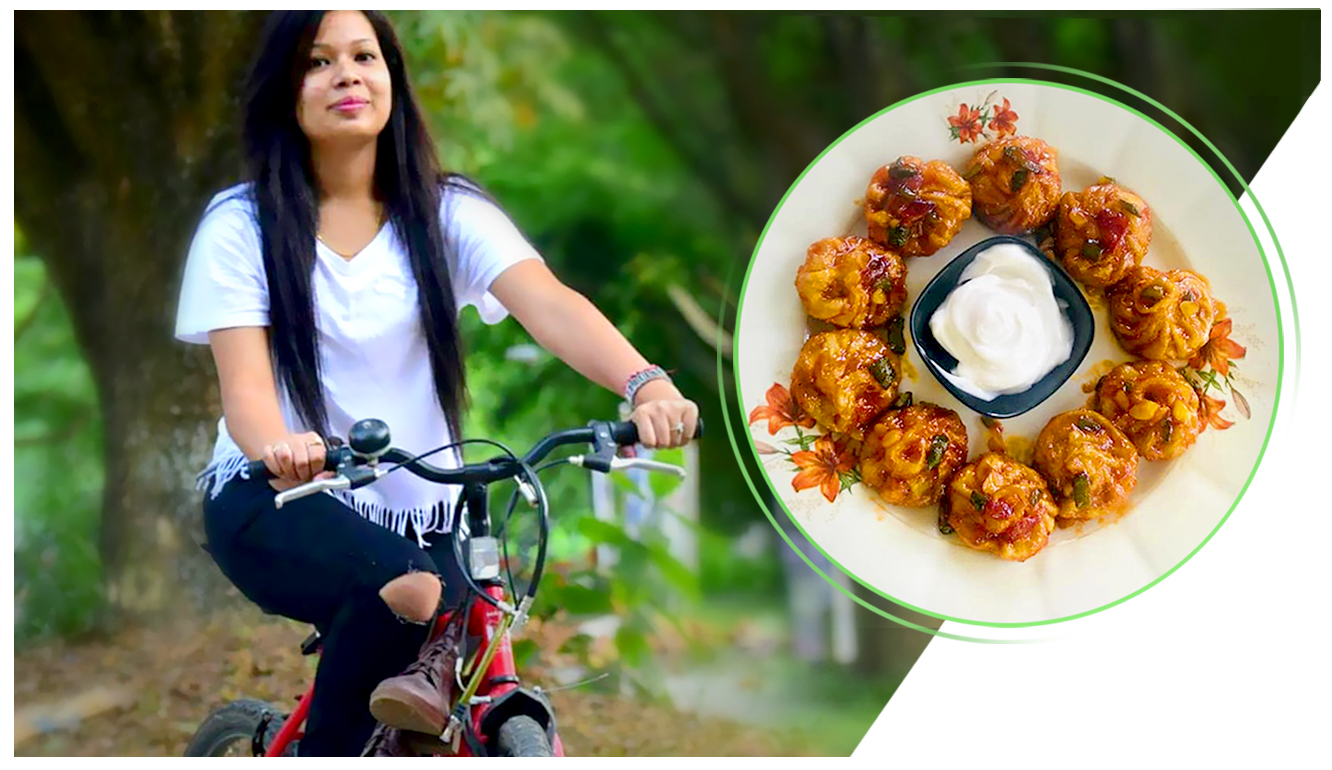 May 14, 2020
Many of us have utilized the lockdown to revive lost hobbies and hone skills. But, only a few must have thought of leveraging the situation to turn skills into business ventures.
Tusharika Gogoi, a resident of Demow in the Sivasagar district of Assam, was hit by an idea when her friends complimented the culinary pictures she published on Whatsapp stories.
"Why not commercialize it?"
Especially in the current context, when outside foods are either scarce or looked at with apprehension, the idea of delivering restaurant-style, hygienic homemade food holds a lot of promise. Tusharika obtained the necessary permission and started her cloud kitchen called Home Restaurant on 3 May 2020 with help from her mother and younger sister.
In fact, her sister, Arshi Gogoi, who aspires to study Hotel Management, had been contemplating about starting a similar venture along with their mother, Popy Gogoi for a long time. The lockdown offered the trio with the luxury of time to give shape to the thought and execute it.
It's been just 10 days since its launch, and her cloud kitchen has already made some good business, serving 15 orders a day on average. From varieties of momos, chowmein, and fried rice to dahi vada and panipuri – the enterprising women are catering to a range of orders and getting them home delivered. They strictly follow the hygiene guidelines and lockdown rules and do not take any order after 5.30 pm.
Tusharika is also adding new twists to these recipes. However, she promptly adds that the Home Restaurant would have failed to see daylight without her mother and sister. While her mother's magic touch gives her recipes the extra edge, Arshi has largely taken the responsibility of getting the orders home delivered.
A student of Psychology in the Dibrugarh University, Tusharika started discovering her unexplored culinary skills during the lockdown. Her decision to open a home-based restaurant was purely experimental, inspired from her sister's dream of having a restaurant of their own.
"I have no trained background in either cooking or business. I just thought of giving it a try. But I never expected it to click so well," she says.
The story of these ladies is an ideal example of how one doesn't need a specialized degree in business to think of a promising idea and execute it. In fact, their cloud kitchen idea has inspired a few women from her locality to start working in similar lines as well.
Asked if she would like to carry on with the business once she goes back to college after the University reopens, Tusharika says she would make sure that their cloud kitchen doesn't get stalled at any cost.
By: Satarupa Mishra