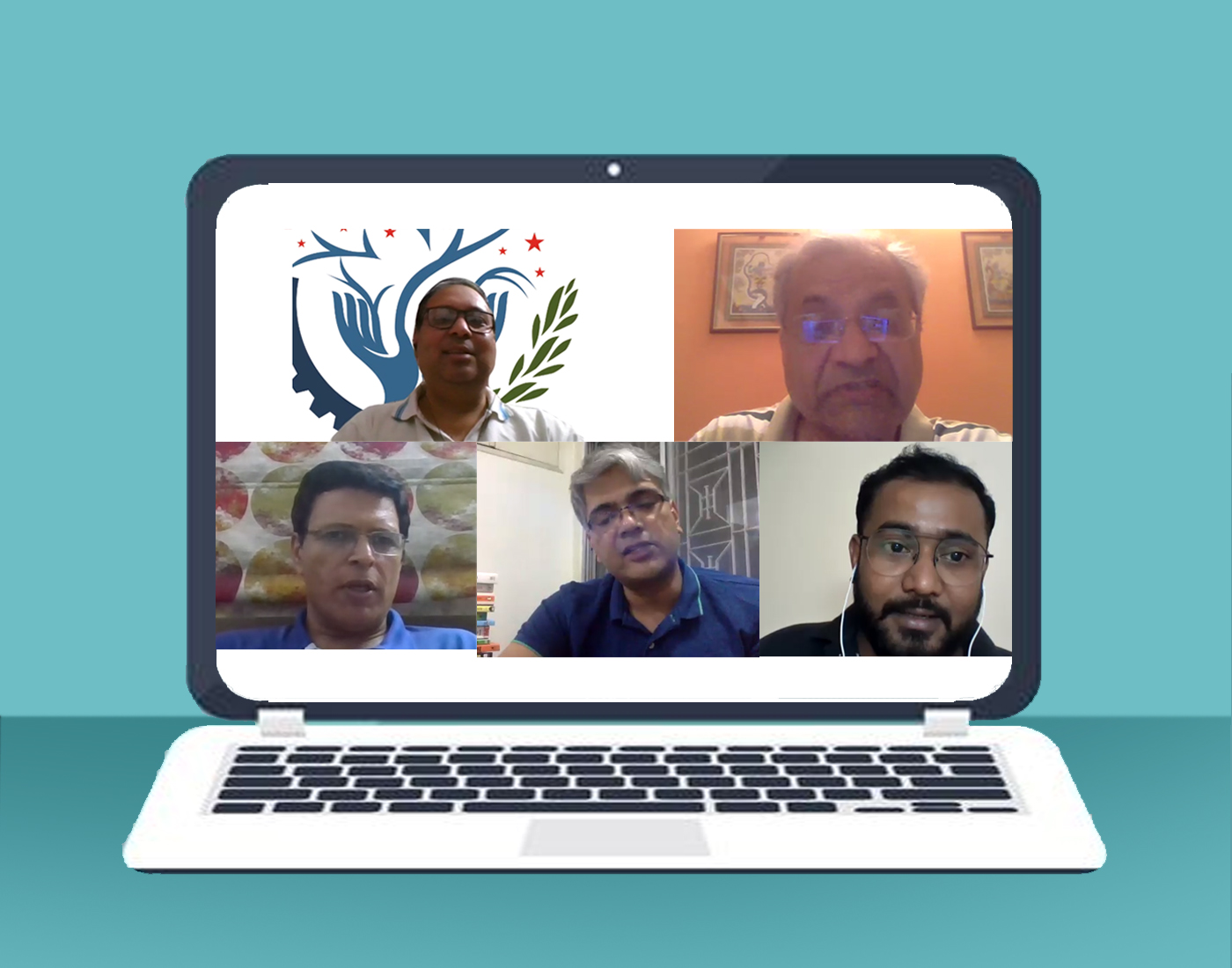 May 11, 2020
COVID-19 has wreaked a nightmare in the startup world. It has been a one-off situation for startups where supply chain has been disrupted while the demand has remained comparatively unaffected barring a few sectors. While experts have been vouching for business pivoting to sail through the crisis, there are a number of unique challenges that the startups have been looking up for redressal. Towards addressing the challenges and reassuring the startups of every possible support in these unprecedented times, IIM Calcutta Innovation Park organised a 5-episode Webinar series for the incubated startups from IIMCIP, Prime Startup Hub Meghalaya, and Assam Startup.
Each session was dedicated to an exclusive startup sector, viz., Healthcare, Education & Skill Development, Food & Agriculture, Manufacturing & Logistics, and E-Commerce, Livelihood, Tourism.
For every session, a panel of experts were roped in from the respective domains. The esteemed panels included seasoned professionals like Ajay Muttreja (Strategy Advisor & Mentor for MSMEs and Startups), Rohit Chopra (Vice President, Mitsubishi Corp India), Dr. Sachin Gupta (Member, ICMR -Centre for Innovation & Bio Design, PGIMER Chandigarh), Sanjay Prasad ((CEO- IQ City Foundation, Ex CEO-Medica Superspeciality Hospital), Suman Mukhopadhyay (Director, Banglanatak.com), Dr. Satyahari Dey (Professor IIT Kharagpur, MD of STEP IIT Kharagpur), Sumit Dutta (Chief Advisor to Offbeat Ventures & Senior Consultant and Advisor to Kerala Startup Mission), Dr. Sriparna Baruah (Head, Centre for Industrial Extension, Indian Institute of Entrepreneurship), Vinay Sharma (Business Head, Digital, S. Chand & Co), Gowrishankar Chella (Executive Director & Chief Risk Officer of Take Solutions), Kaustav Majumdar (Head – Startups, Incubation, Acceleration, SPJIMR), Subhankar Sarker (Consultant, Strategy and Execution), and Girish Naik (Chief Regional Officer, Kolkata, Mitsubishi Corp India), among others.
The sessions were facilitated by the CEO of IIM Calcutta Innovation Park, Dr. Subhrangshu Sanyal.
The main objective of the webinar series was to navigate the challenges faced by the startups in a spirit of problem-solving. The series intended to create a platform for all the startups to meet, brainstorm, and formulate solutions that wouldn't just help float through the COVID crisis, but also thrive in the long run. And throughout, IIMCIP has been committed to act as the enabler to help the startups with useful insights to help come up with solutions.
At the outset of every session, the moderator from IIM Calcutta Innovation Park introduced the startups from the respective sectors, who laid before the experts the peculiar challenges that they have been facing due to the Covid-19 crisis. The experts then took it over, breaking down the challenges to find pertinent solutions.
Some crucial points that came out from the discussions were the importance of smart business pivoting, skills repurposing, collaborations, and out-of-the-box partnerships. Startups expecting to work in isolation is an adventurous idea at the present times. Forging collaborations and complementary partnerships would be decisive towards abating the supply chain disruptions and sealing corporate and government deals. Furthermore, in this times when social distancing has become the tested norm to stay alive, the enormous importance of technology has been reinstated. And startups must make the most of this situation to help corporates and government with technological innovations. This is also a perfect time to talk to the customers, understand their needs and what's crucial to them. The customers will listen and respond only when the startup understands their needs. Brainstorming to devise customer retention strategy is the need of the hour.
The sessions received overwhelming response from the startups with average attendants of 60 for each webinar. The sessions also provided a productive platform for startups to strike discussions for collaboration among each other.
"For all the startups going through tough times, these sessions blow in a fresh leash of life to hold on to our nerves and move on," said the co-founder of Dream Decals, an incubatee from Assam Startup.
"The Zoom session was quite useful as I got a chance to know and interact with many Startups pivoting to technology-based solutions. It was kind of refreshing to hear from people working towards a common goal. Though our Startup is not fully healthcare and we are more dependent on logistic services, we have to wait for the lockdown to relax," said the founder of a Guwahati-based fintech startup, HookoluPay.
Based on the challenges and opportunities identified during the webinar, IIMCIP will be coming up with subsequent domain-specific brainstorming series very soon.
By: Satarupa Mishra