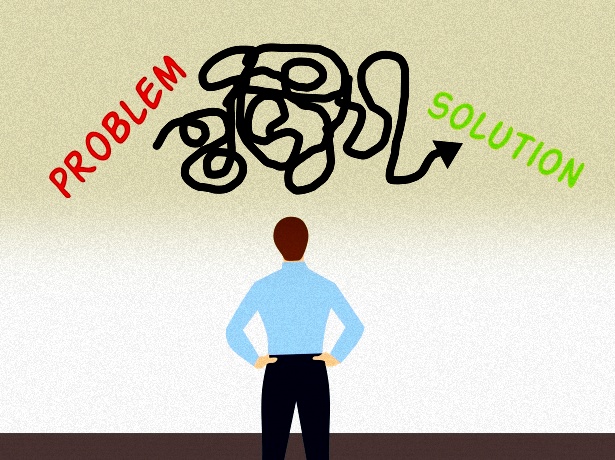 January 30, 2020
A photograph recently made rounds on social media of a few kids carving out a carrom board in mud and playing to the heart's content. Cut to the usual scene in households, the child aggressively holds out against the parents who refuse to buy them a board game. This isn't confined to the kids alone. How often do we see people around us whining over a problem? When was the last time we thought of working out a solution to a problem than cribbing about it?
Problem-solving attitude isn't a mere leaf out of a Psychology textbook. It's a life skill that accelerates success chances for individuals and enhances the overall quality of life in a society. It's a problem-solving mindset that leads to world-changing innovations. For avid readers, imagine the world if Johannes Gutenberg did not work on the constraints of woodblock printing and invented printing press, enabling mass production of books!
The usual tendency, especially in this part of the world, is to feel victim to the problems without realizing our intrinsic contribution to it. The fact that one raises a cry over a problem than doing something to resolve it further adds to the woes. Smartness is to train the mindset for finding a solution than getting overwhelmed by it.
The perks of a problem-solving mindset reflects not just in personal life, but in the growth of a nation as well. A small country like Israel with population lesser than the capital city of our country is an apt example of this. Despite sitting on the hotbed of international disputes, the quaint country decided to divert its attention to identifying and resolving problems of global intensity so much so that it has emerged as the startup capital of the world, breeding over 6000 startups that impact employment and revenue around the world.
The instance also corroborates the intrinsic relationship between startups and problem-solving attitude. Startups are disruptive players owing to their unique trait of thinking out-of-the-box solutions to widely bothering problems. And this out-of-the-box thinking is the result of creative bent of mind, logical thinking and passion for solving problems. Perhaps, in a state like Assam that has just begun considering the formidability of entrepreneurship beyond the traditional reverence for a government job or a career in medical, teaching and engineering, the foundation of a strong startup culture lies in developing a knack for problem solving than raising hue and cry about it.
With academic intervention, knowledge sharing and leadership training, the goal wouldn't be a real bear to achieve. The startup initiative by the Department of Industries and Commerce, Government of Assam, in association with IIM Calcutta Innovation Park as the Knowledge Partner, is a right step towards the direction. The Avant Garde incubation centre in Guwahati, Assam Startup – The Nest, has been in operations since 20 January 2019, rigorously grooming the fledgling startups to blossom into uninhibited problem solvers and leaders. The first batch of 52 startups are drawing closer to the end of 6-month incubation period. And apart from raising funds, the top performing startups from the batch are expected to metamorphose into leaders who can lead by example as relentless problem solvers and torchbearers of positive thinking.
Greater problem-solving skills instill a confidence to pull out of the most impossible of situations through creative and logical thinking and effective decision making.
While we sing paeans to the problem solvers, it also brings us to the necessity of being one as well. Whether planning to startup or trying to deal with life's hiccups, the most important way to start is to look at problems as an opportunity to self-challenge and grow in the process. Enumerating below 5 key steps to hone a problem-solving mindset.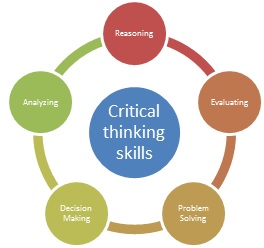 Take Responsibility
"This isn't my problem. Why should I bother about it?"
Running away from a problem is when you add to a problem. It's hard, but learn to admit to a problem and take responsibility for it. Tell yourself that it's your problem and only you are responsible for resolving it. Once you learn to do that, congratulations, you have laid the foundation of leadership.
Stay Curious
Once you take responsibility, you feel obliged to probe into the problem. Here enters the role of curiosity.
Here's an issue affecting you. You want to find out a way to resolving the issue. But before taking a step for resolution, you must know the problem inside out. You have to go deeper into the problem and reflect on its root causes and ends. Curiosity might kill the cat. But it's surely a blessing for humans.
Identify the Goal
When faced with a problem, a common reflex is to run immediately for a solution. However, the ideal way of dealing with a problem is to first decide on the desired outcome. Understand the deep nature of the problem to determine the ideal situation you'd wish to achieve. Once clear about the ideal goal, you are in a better state to understand and execute the problem solving process.
Stop Blaming; Be Objective
When I say take a probe, I mean an objective examination of something that's been bothering personally. The worst option is to start blaming a third party for it. While it's a boon to feel personally about a problem, getting emotionally swayed to aggressively blame others for it is a major turnoff. Remember, by blaming you end up draining yourself emotionally. Perhaps, you can devise a solution to stop the ones responsible for a problem. For instance, how often do you blame the citizens and the local administration for reckless vehicle parking habits in the city? Does it help? Or does it stop the ones doing it? A bunch of guys from Assam decided to find a solution to it instead. They quit their corporate jobs and founded a startup, Parking Rhino that strives to convert unorganized parking into organized parking lot through IoT automation products.
Listen; Reflect; Resolve
The biggest and one of the most common mistakes committed is to reflect on a solution and seal its efficacy without taking opinions from a third party. While a problem might be bothering you personally, empathising and listening to other's plight from the same problem can offer better insights and more dimensions to finding a solution. And once you have ideated or designed a rough sketch of the solution, it's crucial to get it validated by those looking for a similar solution to the problem. In short, listening to the people in your surrounding is as important as self-reflecting for a solution. The efficacy of your problem-solving mindset will be determined by the number of lives your solution is able to impact. And for that one must be open to criticisms, self-questioning and reworking on the solution to find the best way out.
To put it all in a nutshell, the grassroot trick to developing a problem-solving mindset is to believe in oneself of being capacitated to be a problem-solver, to be absorbent of the surrounding, to be able to analyse free from pre-conceived biases and to feel integrally responsible for solving the problem. And these qualities are as true for any regular individual as it is for a startup entrepreneur.
By: Pranjal Konwar

COO, IIM Calcutta Innovation Park