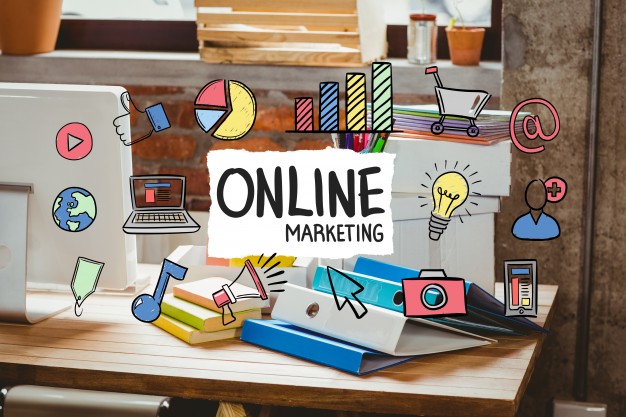 July 11, 2019
'A Penny Saved is a Penny Earned'. This Philosophy helps you to lean through your bootstrapping phase. But marketing efforts come at a price if you seek for a professional help. However, there are certain free tools and resources available that could curtail your marketing budget. Here's a list of the best available free tools that will help in the better functioning of your start-up business.
Canva
Canva comes in loaded enough, easy-to-use features and functionality that anyone can use in order to create a variety of engaging content. Even if you are a non-designer, you can create awesome social media flyers, digital banners, print designs, and graphics.
Adobe Spark
According to a recent statistics, 54% of consumers want to see more video content from a brand or business they support. Tell your story by creating awesome video content online with the help of Adobe Spark. Add video clips, images, text, or icons to the slides and let Spark Video's cinematic themes bring it to life.
Mailchimp
Mailchimp helps you create and send emails, initiate automations, manage contacts, and stay on top of your E-mail marketing campaign. Mailchimp's Free Plan gives you access to most Mailchimp features, but limits your total subscribers, as well as your daily and weekly sends. You can keep up to 2,000 subscribers across all audiences in your account and send up to 12,000 emails per month. In a 24-hour period, you can send up to 2,000 emails.
Proposify
In the corporate world, first impressions last out. A well-designed business proposal helps in capturing the attention of a potential client and the only way to do this is to give them something that stands out from the sea of proposals submitted to them. Proposify can help you create a winning proposal by giving unlimited access to a gallery of beautiful templates with pre-written copy for a variety of services. All templates are customizable to fit your business and brand voice.
Flaticons
Graphical icons find its usage everywhere! From website to company logo to PowerPoint Presentations, icons help add value to the texts and boost the overall content. Flaticon is the largest search engine of free icons in the world. It offers users high quality graphic designs: totally editable vectors that could be used in both commercial and personal projects.
Pexels
The potential of visual communication has reached an all-time high with the rise of digital and social media marketing. As a result, photography is becoming more crucial to the promotion of a product or service. Pexels stocks beautiful images and videos shared by talented creators which you can use for free for both personal and commercial projects.
Hatchful Shopify
Have you realized that you're able to instantly identify a business by looking at its logo even if their name isn't inscribed in it? Take the example of Nike. We immediately identify the 'Swoosh' symbol with Nike. A logo is an important part of your company's brand and makes a significant impact on the public perception about the company. Hatchful Shopify is a free logo maker that helps you generate custom logo designs in minutes. You can create great logos for your brand without any design experience.
Amazon Web Services (AWS)
Amazon Web Services, commonly known as AWS, is a web hosting service offered by the e-commerce Amazon. You can try some AWS services free of charge within certain usage limits. AWS calls this the AWS Free Tier. The free tier is designed to give you hands-on experience with a range of AWS services at no extra charge.
Hootsuite
If your start-up has a presence on multiple social media platforms, you need to spend a lot of time in coordinating, publishing, and scheduling your posts. Hootsuite is a free digital marketing tool that integrates with most of the social media platforms so that you can do all of these things in one place. It helps you keep track and manage your many social network channels. It enables you to monitor what people are saying about your brand and help you respond instantly.
Shopify
Shopify is one of the biggest and most popular E-commerce platforms for creating your own e-commerce website or online store and selling products online. The best feature of Shopify is that with just a minimum knowledge of computer, anyone can create an efficient, advanced, and appealing store with the help of its hundreds of pre-existing templates.
Author: Wasim Akram