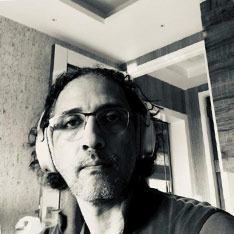 Brief Profile: a Strategist , Entreprenuer, Startup Mentor, Solution Architect .
LinkedIn: https://www.linkedin.com/in/abhijit-bhuyan-53bab31
Abhijit Bhuyan has successfully executed mission critical IT projects in the e-Governance arena.. An out of the box thinker in finding solution for clients at a fraction of the budget,
Currently Mr. Bhuyan is responsible for Managing Bohniman Systems Pvt. Ltd.
His previous work experience includes working for MEDOS AG, Germany, a specialized medical device producing company as Country Manager for India, Bangladesh and Sri Lanka.
He served for L&T and Datex-Ohmeda. As a consultant in the medical equipment arena, he has catered to clients in all over India, Germany, China, Bangladesh and Sri Lanka.
Mr Bhuyan has unique experience of IT Industry and Biomedical Instrumentation for over 25 years.