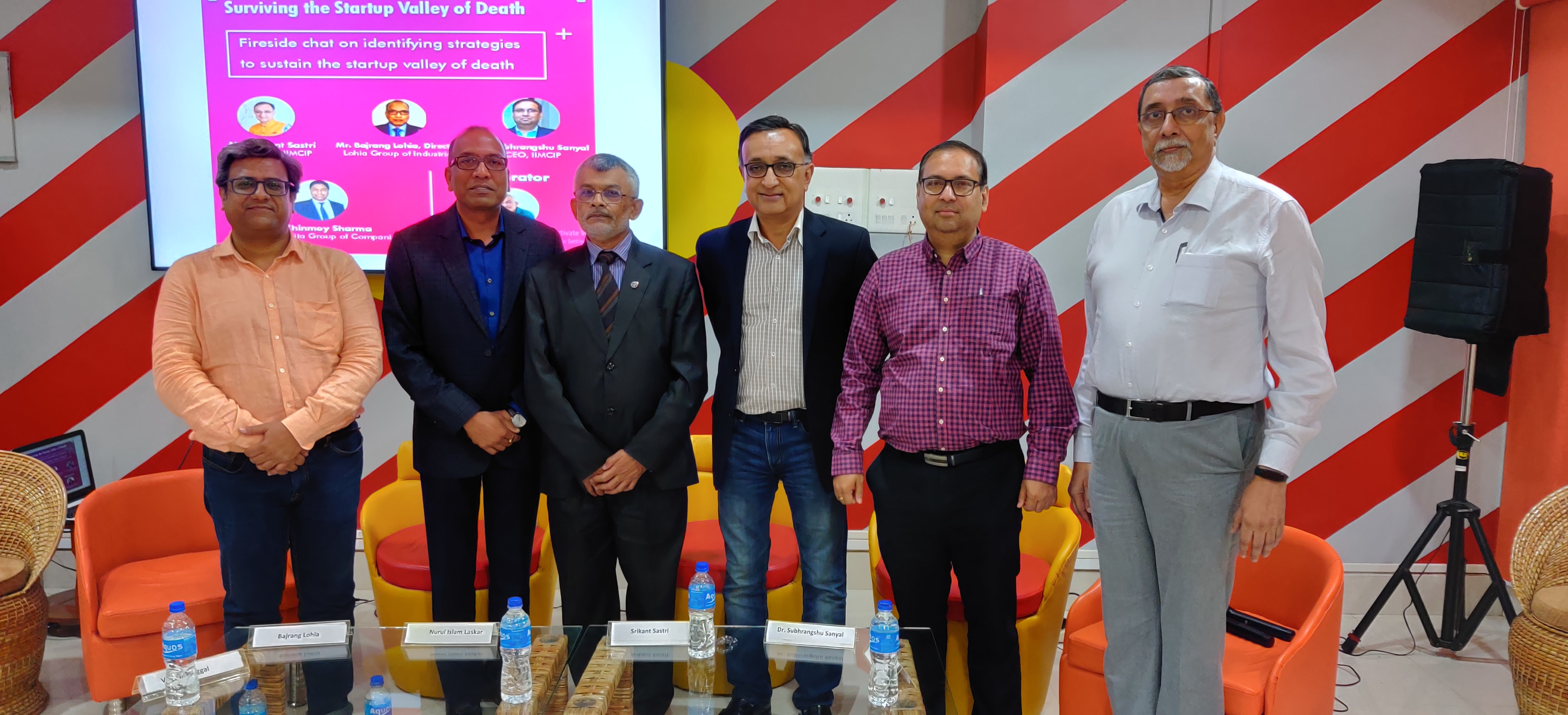 Programme on surviving startup challenges held at Assam Startup – The Nest
Startups, with their objective of innovating breakthrough solutions to crucial problems, have emerged as a developmental necessity of the 21st century. Nevertheless, the fact that they have to scaleup faster with limited resources compared to the traditional businesses also pose critical challenges in the way. The startups often struggle to balance the emphasis between the greater goal of implementing a solution, building a competent team, mobilising resources, urgency of profit making and finding investors.
Keeping this in mind, a fireside chat on "Surviving the Startup Valley of Death" was organized on 26 November 2019 at Assam Startup – The Nest, in association with IIM Calcutta Innovation Park.
According to a report, around 90% of the startups get stuck at various stages in the initial phases of starting up and fail to become sustainable and scalable businesses. The entrepreneurs need to overcome the challenges of a new venture and learn to navigate the valley of death, which typically spans from ideation to breakeven stage. The objective of the fireside chat was to delve into the various challenges and try to identify strategies to survive the startup valley of death.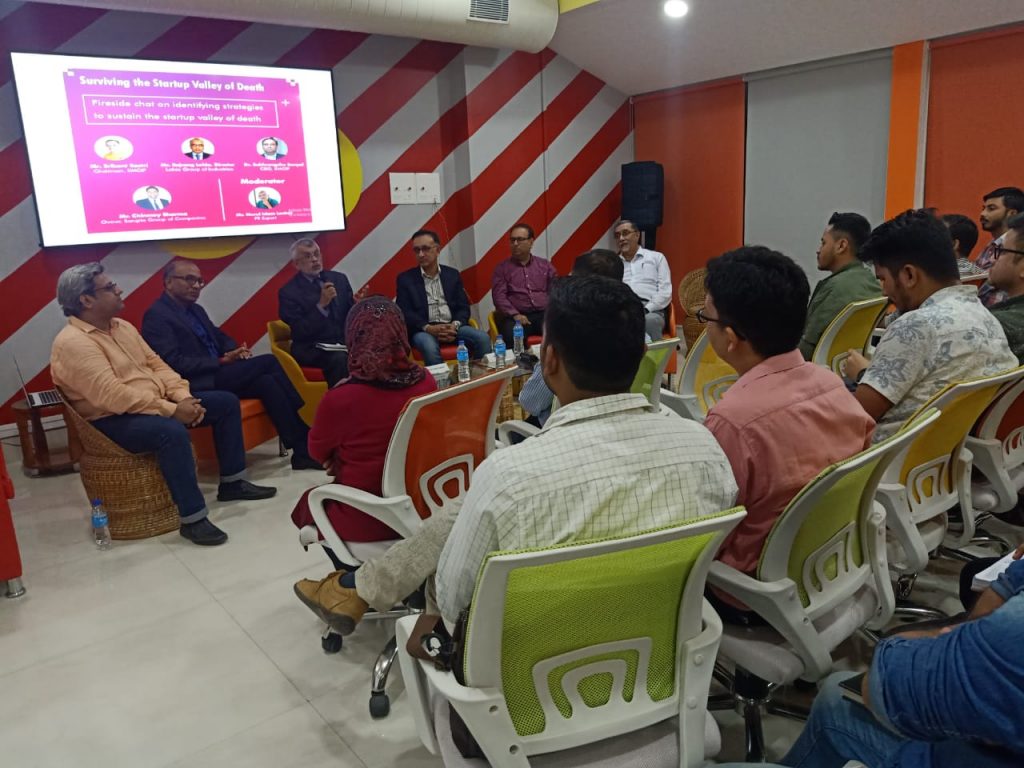 The expert panel for the session included Mr. Srikant Sastri, Chairman, IIM Calcutta Innovation Park; Dr. Subhrangshu Sanyal, CEO, IIM Calcutta Innovation Park; Mr. Vikram Duggal, Managing Partner, Ekcle Ventures & Ekcle Advisory Services; Mr. Devasis Gupta, Director, Binary Fusion International Pvt. Ltd.; and Mr. Bajrang Lohia, Managing Director, Lohia Group of Industries.
Addressing the 30 startups who had gathered at The Nest for the session, Mr. Sastri encouraged the startups to put their names down in history by innovating solutions for ushering in developmental changes in the society. "On an average, for every crore of capital deployed, a startup creates 10-15 jobs, which stands higher than the 0.68 jobs created against per crore by large companies. So if India has to use its capital wealth in a sensible manner, money should be put into startups and small businesses," he added.
Talking about startup failures, Dr. Sanyal underlined the regularity of failure while implementing a solution. "When you are trying to implement a new solution, failure becomes more common than success. So, be prepared for failure. But remember that the people who have persevered after failure because they are truly passionate about solving a problem have shown higher rates of success," he said.
Some of the key points emphasised during the session to overcome the possibilities of failure were the need for identifying crucial areas for best professional hiring, importance of working on customer feedbacks, making key decision on selecting the right types of investment, among others.