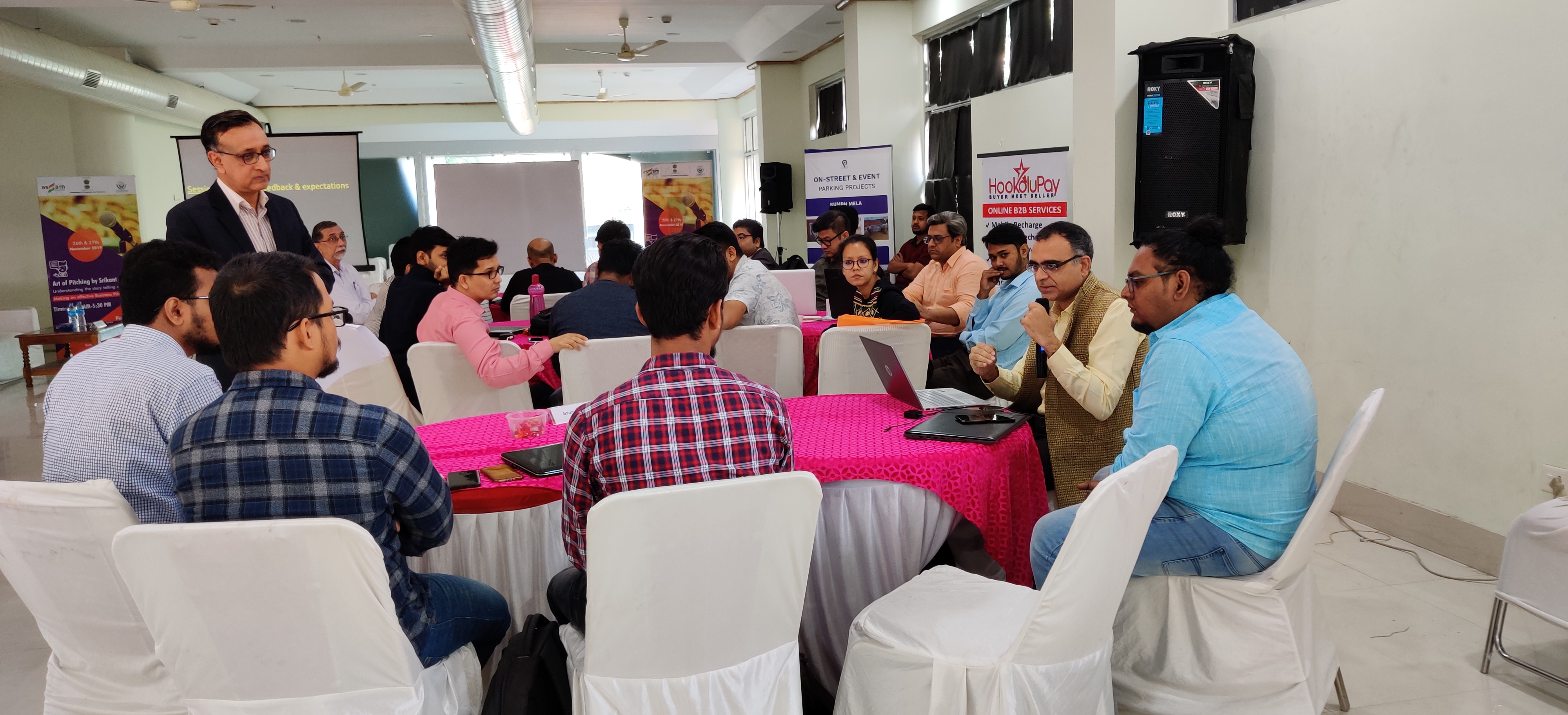 Bootcamp on the Art of Storytelling
Pitching before the investors is as much about systematically laying down facts and figures as it is about relating an absorbing story. The bootcamp on 26 and 27 November 2019 was designed especially to enlighten the startups about "The Art of Storytelling". Revered entrepreneur and the Chairman of IIM Calcutta Innovation Park, Mr. Srikant Sastri took a crucial session on the subject.
The Chairman elaborated on the significance of building an absorbing story around the product/service that's exciting and commercially convincing to the stakeholders and investors. He pointed out the need to create a pitch deck that doesn't merely reflect the founder's passion for social reforms, but also strongly puts across a financial bottom-line.
"Why do investors give you money? They want to make profit. They may sell their stakes once the company starts doing well so that they can earn handsomely from it. Investors have to believe that you can give them profit," he said.
The Chairman further pointed out a fundamental mistake commonly made by the startups. He explained the need to differentiate between a pitch deck used for actual presentation and the one usually sent across through emails. The deck meant for actual presentation must be short and crisp, leaving scope for the presenter to elaborate on the pointers. Whereas, a deck sent across emails should include more explanations and details.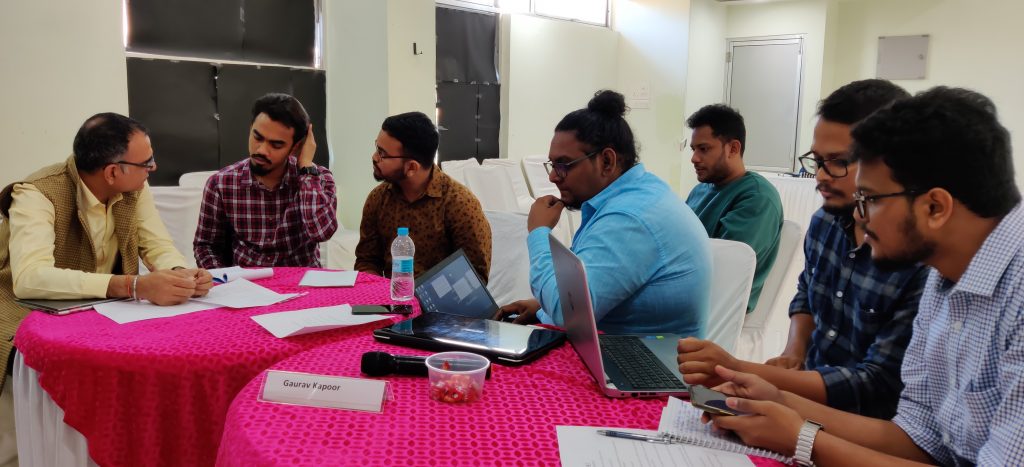 Mr. Sastri also discussed about the different funding sources and walked through the efficacy of the sources at different stages of the business. For example, it's a better proposition to approach the 3 Fs (Family, Friends and Fools) during the idea stage of business while applying for grants is a viable option during the R&D and POC stage. Crowdfunding is an often ignored, but option worth giving a try.
Later in the day, the mentors, namely, Vikram Dugggal, Suman Mukhopadhyay, Devasis Gupta, Gaurav Kapoor, Debapratim Das and Pranjal Konwar, sat with the assigned startups and spelt out a review of the startup decks before the Chairman and allotted marks on a scale of 10 to each of the pitch decks.