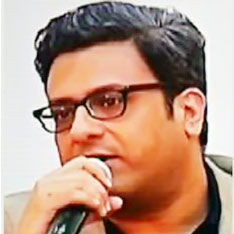 Managing Partner, Ekcle Advisory Services
LinkedIn: https://www.linkedin.com/in/vikramduggal
Vikram Duggal represents the US-based Founder Institute (idea-stage accelerator) and Unitus Seed Fund (seed-stage social impact venture capital fund) in Eastern India.
As the Managing Partner of Ekcle Advisory Services, he also incubates and mentors startups, besides investing in them via the revenue-based funding model.
He is also associated with Nasscom 10K Startup Warehouse, Indian Chamber of Commerce, and many other reputed organisations in various capacities.
Vikram comes with 20 years of experience in heading sales and marketing for brands across India and has participated as a speaker, panelist and jury member in reputed startup events across the country.