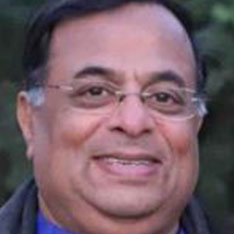 Angel Investor, Entrepreneurs, Startup Mentor, Guest Speaker
LinkedIn: https://www.linkedin.com/in/bhari
B. Hari is an active angel investor focussed on innovative startups. He has been an entrepreneur since 1987 and spends his current time in supporting innovative entrepreneurs, learning and researching on lean startup methodologies, disruptive business models, and frugal innovation. He practices lean startup principles and encourages founders to think global, act local, and build an organisational culture suitable for innovation in startups.
A member of the Advisory Board of Ivy Cap Ventures, B. Hari has led several deals in Indian Angel Network, providing fund raising support to the portfolio companies.
He co-founded Ontrack Systems Limited in 1988 and has been among the early adapters of the internet. His online portal Calcutta Online (calonline.com) was acquired by a NASDAQ listed company in 1998.
B. Hari has also held key positions in trade bodies, trusts and nonprofit organizations and is the former President of TiE- Kolkata, COMPASS, and CIITA.