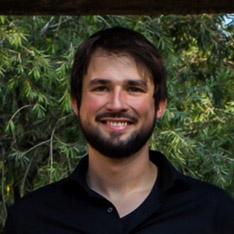 Social Entrepreneur
Founder & Director, Bharat Impact
Co-Founder, Edible Forest
Flo Oberhofer is social entrepreneur who works on the intersections between startups, deep-tech, nature and the less developed parts of India. His focus areas are Clean Tech, Rural Healthcare, Soil Restoration, and Agro Tech.
He supports first-time social and impact investors who are interested to know the Indian startup ecosystem and actively contributes towards making the Indian startup ecosystem and its structure well-known across the world.
He is also an Honorary Ambassador of GINSEP (German Indian Startup Exchange Programme), initiated by the German Startups Association and supported by the German Federal Ministry for Economic Affairs and Energy (BMWi) to strengthen and foster the German-Indian economic relations in the field of startups.
A Bachelor's Degree holder in International Management, Flo is also working as a sporadic freelance Adjunct Professor at Deggendorf Institute of Technology.
His social startup, Edible Forest, is on a mission to spread biodiversity through Food Forests (also known as forest gardens) and make them accessible to everyone via an open-source online platform.