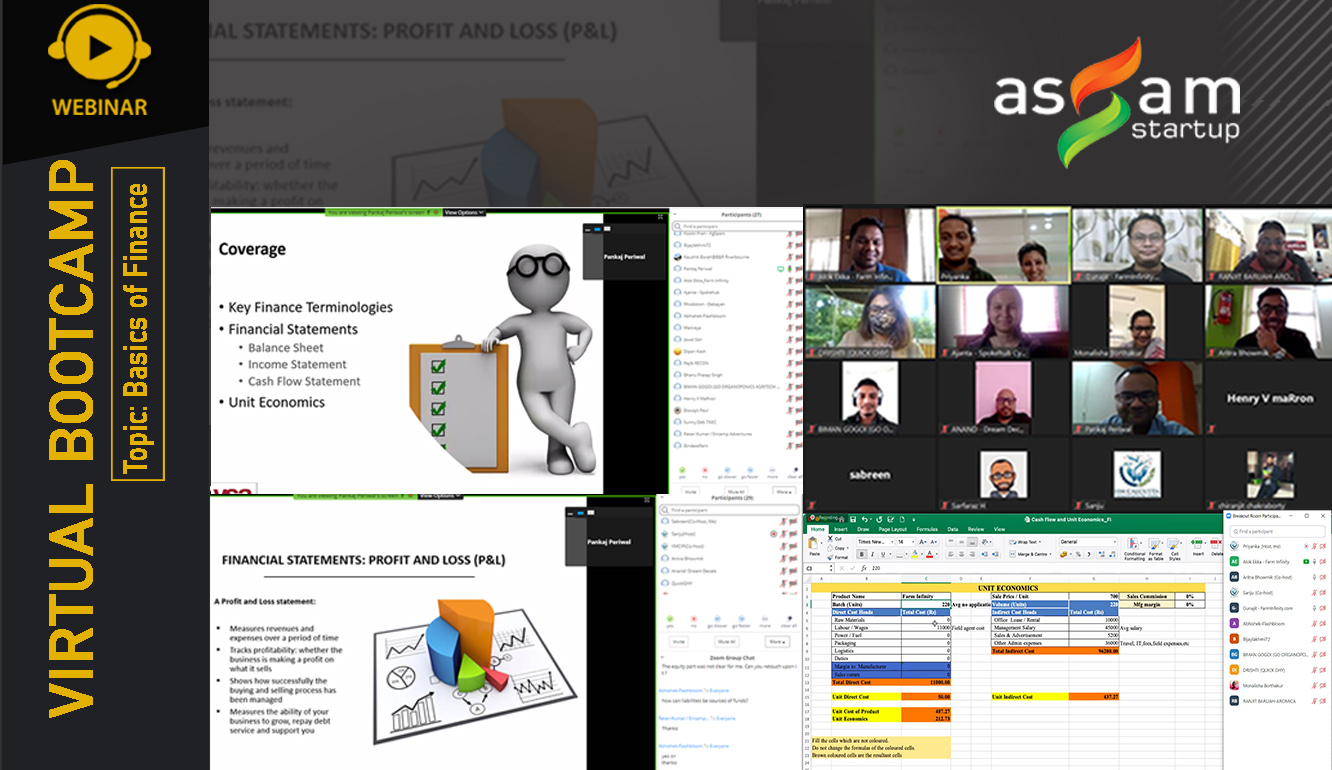 Virtual Bootcamp on "The Basics of Finance" conducted
A 2-day virtual bootcamp on "The Basics of Finance" was conducted for the Cohort 2.0 startups on 19 and 20 November 2020.
Pankaj Periwal, Branch Head – V Singhi & Associates, and Aritra Bhowmik, Head – Programs and Investment North-East, Sangam Ventures collaboratively took up the session, giving handy insights into the financial aspects of a business. A few key topics that were discussed include key finance terminologies, components of a balance sheet, financial statements, unit economics, cash flow projections, and a peek into different revenue models. Besides, the speakers also touched upon the basics of a business model canvas.
Apart from the knowledge imparting, the speakers also let the startups lay practical hands in creating the basic cash flow projection for their business.