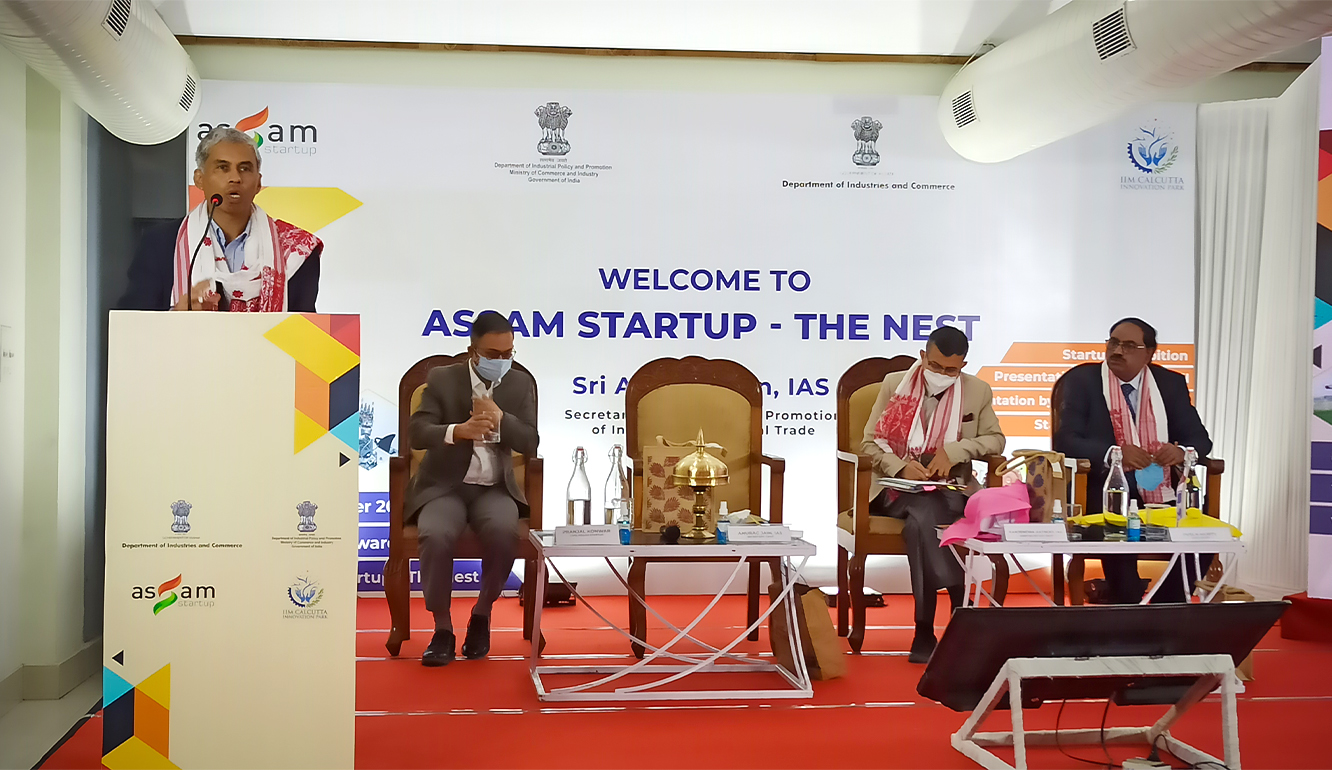 DPIIT Secretary makes his first visit to Assam Startup – The Nest
The Secretary of the Department for Promotion of Industry and Internal Trade (DPIIT), Anurag Jain, IAS, made his first visit to Assam Startup – The Nest on 19 November 2021. He was accompanied by Rajendra Ratnoo, IAS, Joint Secretary, DPIIT.
Along with the dignitaries from the Government of Assam, representatives from the corporate and academia, and the officials from IIM Calcutta Innovation Park, the program was also attended by the Chairman & Managing Director of North Eastern Development Finance Corporation (NEDFi), PVSLN Murty.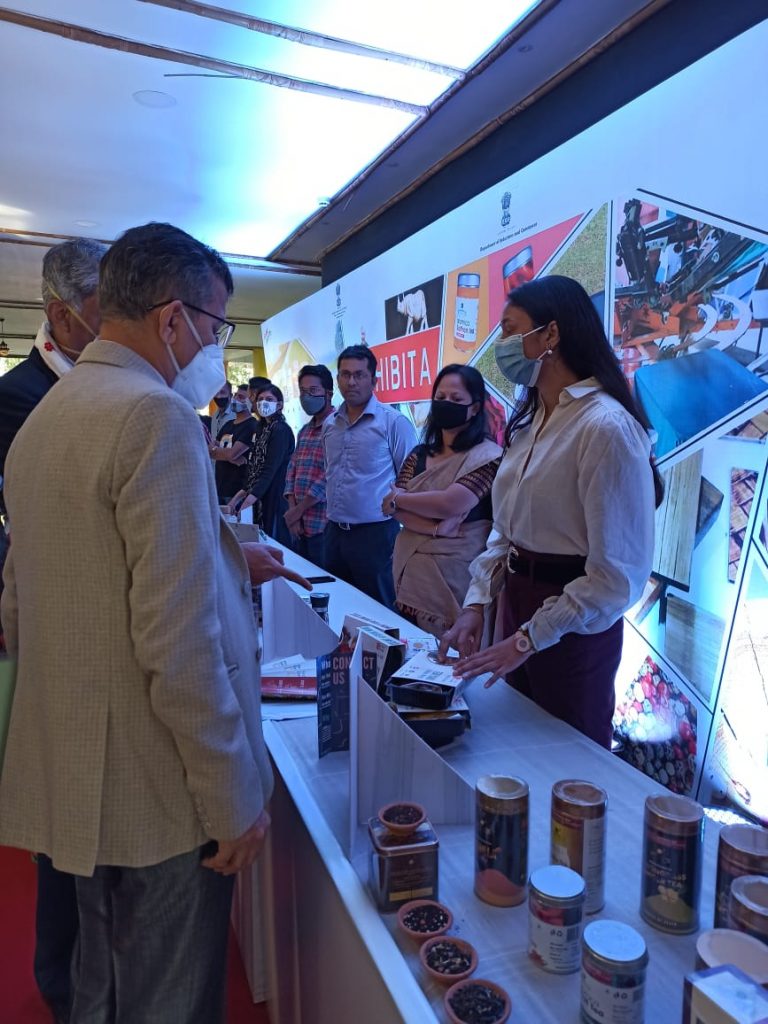 A key highlight of the programme was an exhibition made by the incubated startups to acquaint the DPIIT Secretary of the quality of innovations taking place in this part of the world and how the startups are harnessing the local resources to innovate solutions capable of solving local and national problems.
Seven incubated startups had presented about their journey before the Hon'ble Secretary and also held before him the key challenges wherein they sought support from DPIIT and Startup India.
In his speech, Anurag Jain appreciated the startups for their innovations and expressed his happiness to witness the enthusiasm with which the youths of the state are embracing entrepreneurship over a well-cushioned job. He further assured of all the possible support to help resolve the challenges typically faced by the startups from this part of the world.
One core area that he assured support for is to facilitate measures to connect the startups from Assam with the advanced startup ecosystems of the country. He further sought feedback from the startups on the easiness of online filing for IPR and considered amending the laws, if required, to further smoothen and fasten up the process.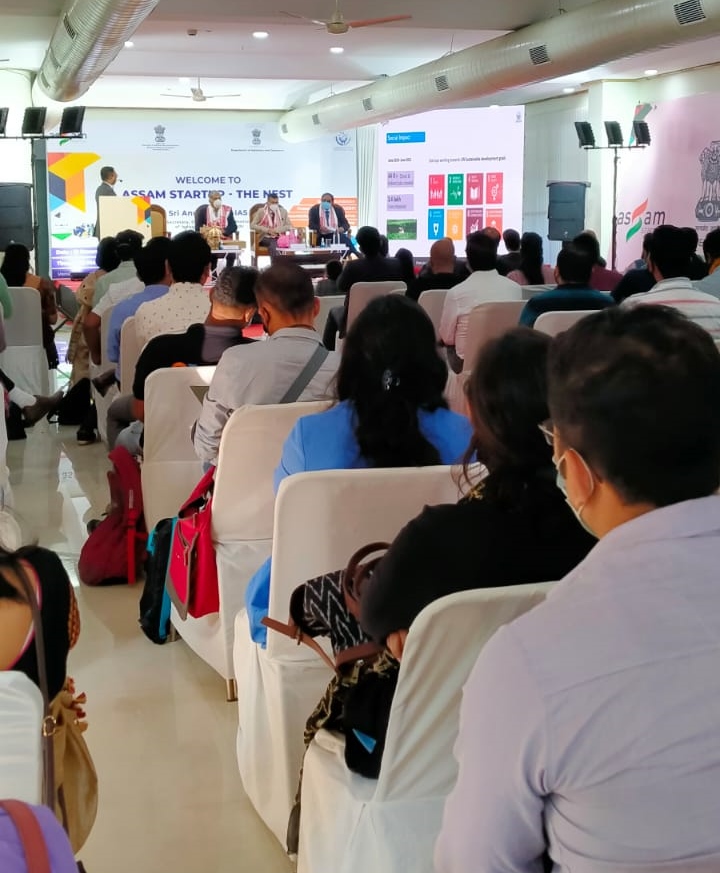 Talking about the supply issues and facilitating market connects, Anurag Jain drew notice to the special dispensation offered by the various state governments for the startups to qualify for submitting tenders. He further recommended the startups to register on the Government e-Market Place (GeM) portal facilitating public procurement.
The DPIIT Secretary also informed about working on an Open Network Digital Commerce (ONDC) that will democratize digital commerce, moving it away from platform-centric models, and will revolutionise the way suppliers and manufacturers connect with the market. This will also create opportunities for the startups to build those digital applications facilitating transactions through an open network.
With the startup movement reaching 630 districts of the country to date, the Secretary expressed bright hopes of seeing India reclaim its lost glory through knowledge and innovation and hoped to see a few unicorns coming out from The Nest in the coming years. In this regard, he also made a special appeal to Assam Startup to handhold the startups in mastering negotiations and securing deserving deals in cases of exits.