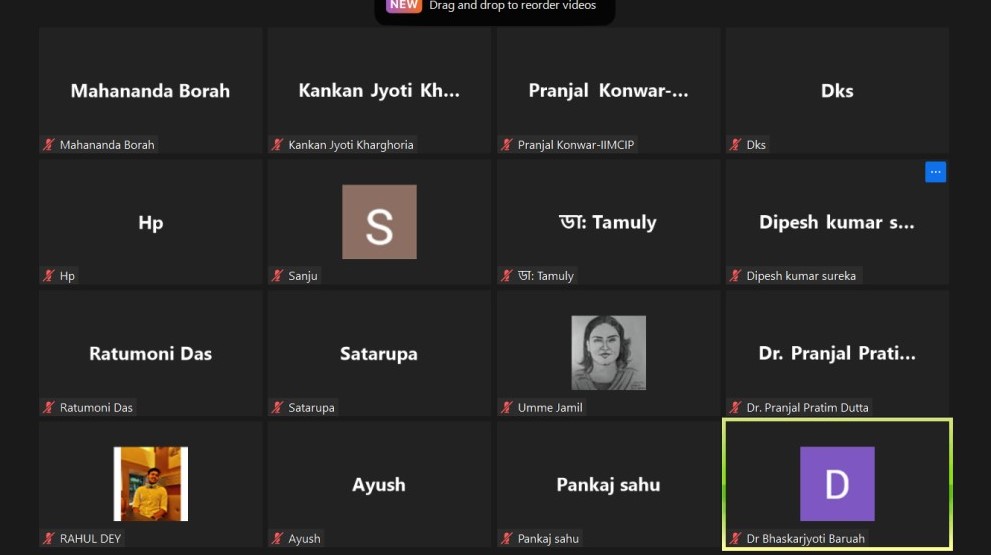 Assam Startup conducts Incubator Management Training Programme for Colleges
Assam's first state-owned marquee incubator, Assam Startup – The Nest, conducted the first-of-its-kind Incubator Management Training Programme for the new academic incubators across the various academic institutions of the state last month. The 4-day virtual programme was a part of the second step towards democratizing the incubation facilities for all the aspiring startups in the state. The first step was initiated last year with Assam Startup picking up the baton to facilitate the launch of incubation centres in various colleges in Assam. 10 colleges that also function as Spokes to Assam Startup – The Nest have already launched their Incubation Centres with support from The Nest.
Top officials from Assam Startup, Pranjal Konwar, COO, IIM Calcutta Innovation Park, and HK Borah, Chief Investment Officer, IIM Calcutta Innovation Park, shared key insights on incubator management with the 59 faculty members who had attended the programme from various colleges in Assam including the Spoke incubation centres. The programme module was designed to provide the faculty members with principal knowledge and information about the basics of a startup enterprise, the different Policies and Schemes for an incubator, and the stepwise processes for running an incubation centre.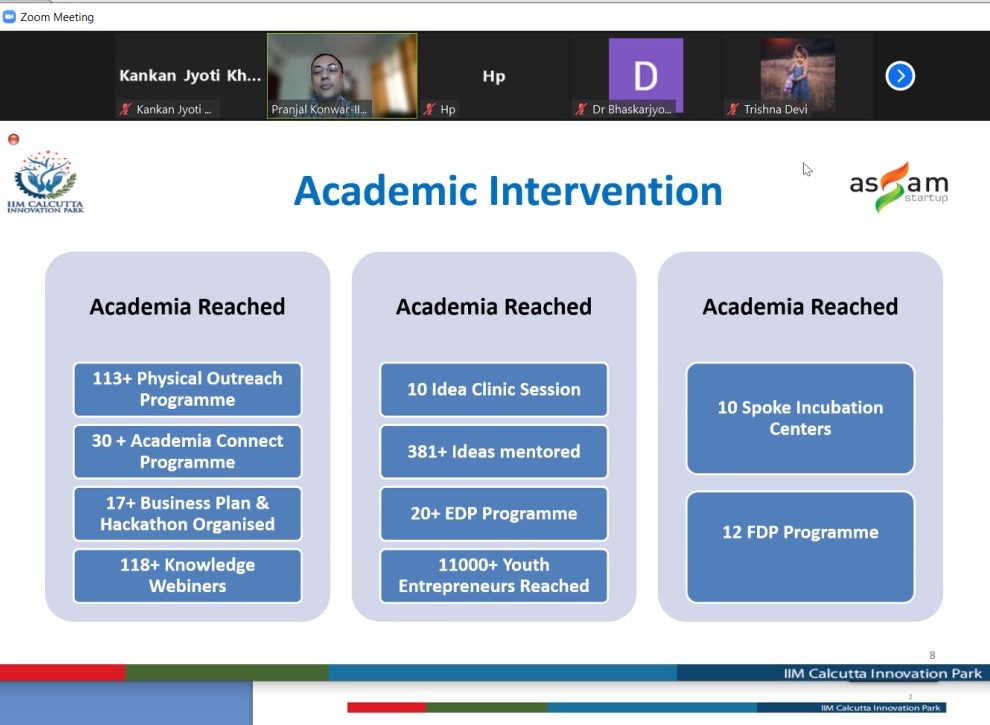 The faculty members who'd attended the program found the sessions highly beneficial in gaining a practical understanding of the incubation mechanism. Hemanta Kr. Pathak, Assistant Professor at Dhemaji Engineering College, felt that such programmes can go a long way in facilitating an inclusive development of the startup ecosystem in Assam. "While incubation centres are launched across academic institutions in the state, it wasn't exactly clear how to run and manage these centres. The direct interactions with the officials from Assam Startup during the training program has helped us get a clear idea about the roles and responsibilities of managing an incubation centre," he said.
While enumerating the takeaways from the program, the Assistant Professor in the Golaghat-based Debraj Roy College, Dr. Begum Umme Jamil, said that in order to ensure a comprehensive and substantial development of the ecosystem, reaching out and motivating the youths from every nook and corner of the state would be imperative.
Launched on 20 January 2019, Assam Startup – The Nest has been working closely with the various stakeholders to penetrate into the grassroots for an inclusive development of the entrepreneurial ecosystem in Assam.