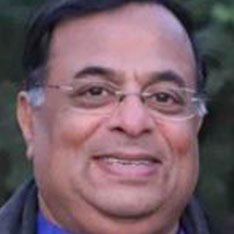 Brief Profile: Angel Investor, Entreprenuer, Startup Mentor, Guest Speaker.
LinkedIn: https://www.linkedin.com/in/bhari
Hari is an active angel investor focussed on innovative startup teams. He has been an entrepreneur since 1987. Hari now spends his time supporting innovative entrepreneurs , learning and researching on lean startup methodologies , disruptive business models and frugal innovation .
He practices lean startup principles and encourages founders to think global , act local and build an organisational culture suitable for innovation in startups.
He has led several deals in Indian Angel Network , providing fund raising support for portfolio companies .
He is a member of the advisory Board of Ivy Cap ventures , a Rs. 500 crore PE fund .
He was one of the early adapters of the internet and his online portal Calcutta Online ( calonline.com) was acquired by a NASDAQ listed company in 1998 .
He co-founded Ontrack Systems Limited in 1988 . He is the past President of TiE- Kolkata , COMPASS , CIITA and has held key positions in trade bodies , trusts and non profit organisations.