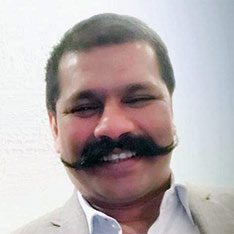 Brief Profile: Director, CEO, Advisor
LinkedIn: https://www.linkedin.com/in/deepakdaftari
Director & CEO of e-Siksha.
He has been helping Fortune 500 and 1000 companies in acquiring strategic domain assets and potential billion dollar brand names.
He has extensive knowledge in stealth acquisitions of desired Domain Name Brands and has closed quite a few six figure domain deals for Self Portfolio and for Clients.
He owns a large portfolio of very valuable Domain Names like:
com, ElectronicSignatures.com, Terminals.com, BedLinens.com, Competencies.com, EHH.com, MicroCredit.org, DebitCard.org etc to name a few of the prominent ones.