Knowledge Session on Brand Strategy
A special knowledge session was organised at The Nest on "Brand Strategies to Strengthen Market Position" on 19 November 2019.
Kaustav Majumdar, Head of Startups, Incubation & Acceleration at SPJIMR, and the Director at Strategy of Data Science Foundation, India & UK, especially came down from Kolkata to take the session.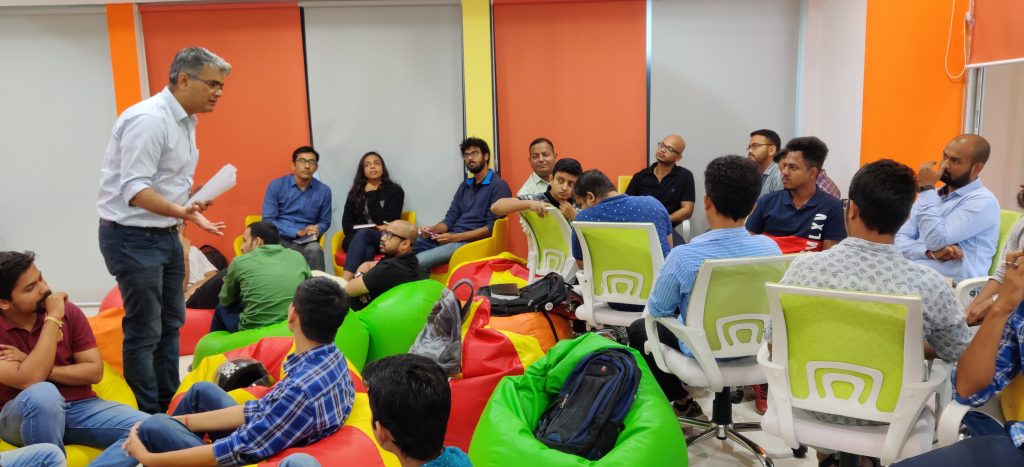 Instead of making it a typical lecture session, Mr. Majumdar got the startups to participate in an interesting group activity for a more effective learning about brand building and strategies. The 35 startups present at the event were divided into 5 groups. Each group was assigned a different question and were asked to brainstorm for an allotted time period to come up with the most appropriate answers. Once the groups were ready with the answers, the speaker discussed each of the answers and tried to weigh their effectiveness in conveying the brand.
The session was open to all and received raving feedbacks from the startups.