KK Dwivedi meets the startups at The Nest
Shri Krishna Kumar Dwivedi, IAS, Commissioner & Secretary to the Government of Assam, visited Assam Startup – The Nest last Friday to do a roundup of the progress in Assam's first state-owned marquee incubator. He was accompanied by Mrs. Manjula Saikia Bhuyan, IAS, Additional Secretary, Department of Industries and Commerce, Government of Assam, and Managing Director, AIIDC.
Assam Startup – The Nest, an initiative by the Department of Industries and Commerce, has been in operations since 20 January 2019, providing incubation to the startups in a Cohort mode. The first Cohort batch of 52 startups are currently undergoing rigorous mentorship training along with receiving ample of market connect and networking opportunities at The Nest.
Shri Dwivedi sat for a tête-à-tête with the incubated startups, trying to get a feedback on their journey at The Nest so far. He took out time to learn about every startup present at the meeting.
Speaking to the startups, Dwivedi put across the importance of reading in order to stay ahead in the race.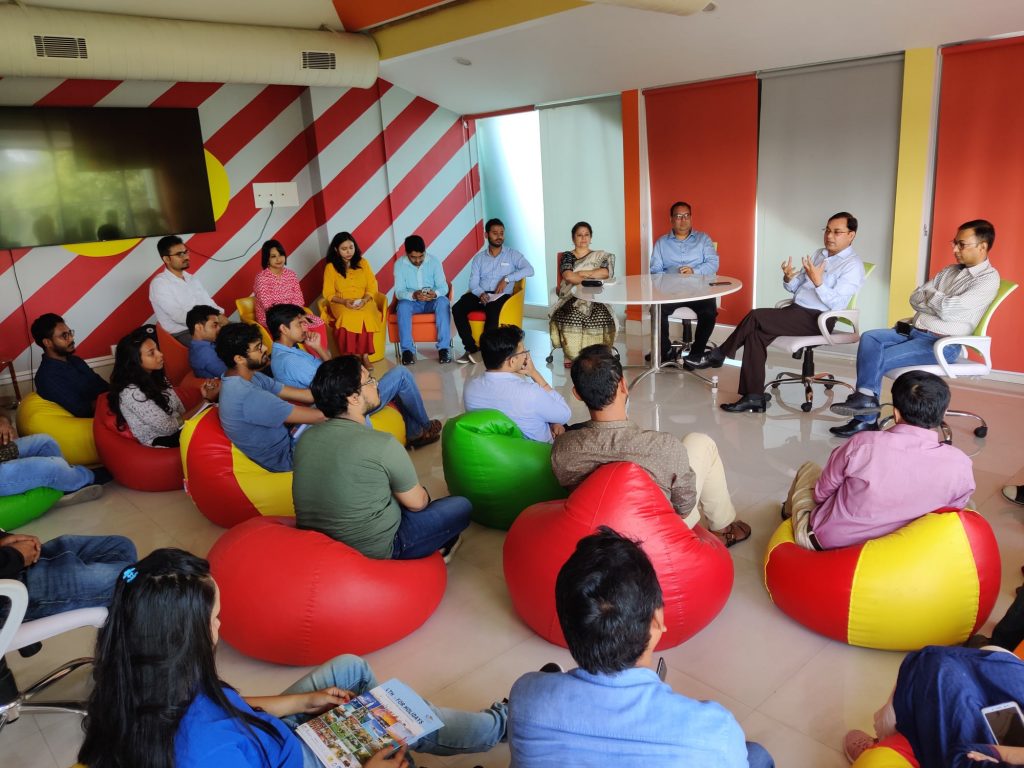 "Read about the sector you're working in for at least one hour every day. Information is power. The more information you garner, the more informed decision you can make," he said.
Adding on, he stressed on the importance of mastering sales and marketing skills. "While product innovation remains the core, but, even an excellent product might go waste without a robust marketing strategy," he stated.

The Commissioner & Secretary further asked the startups about their needs and expectations from the Government of Assam and assured them of immediate addressal.